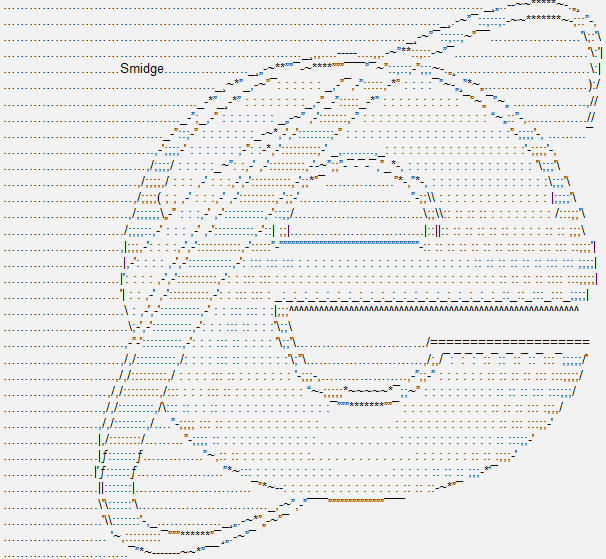 One of my first projects.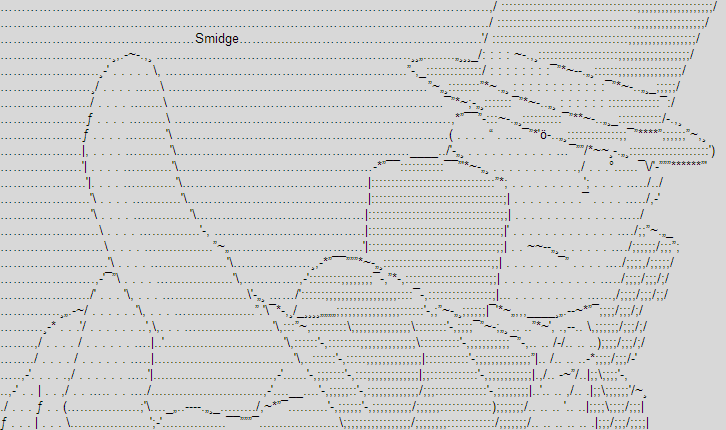 Another of my favorites, but it's still overdue for a rewrite. Doesn't matter who the artist, or what the project is, if it has eyes, they will turn out badly.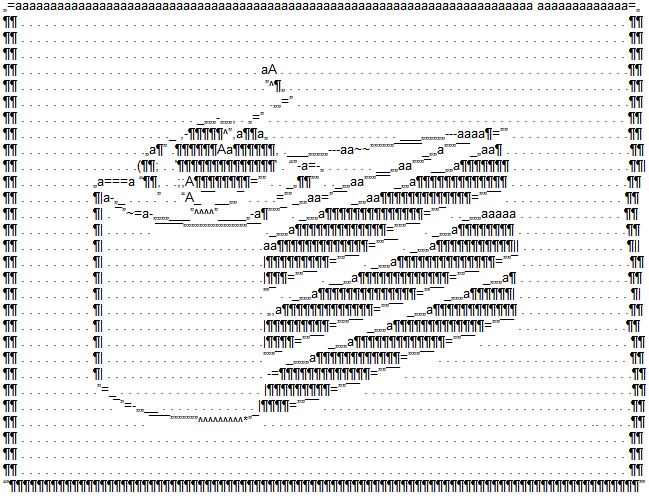 My first ASCII art! I stopped using ¶ (Alt+0182) in art after this, as it is too bold a character for my art.